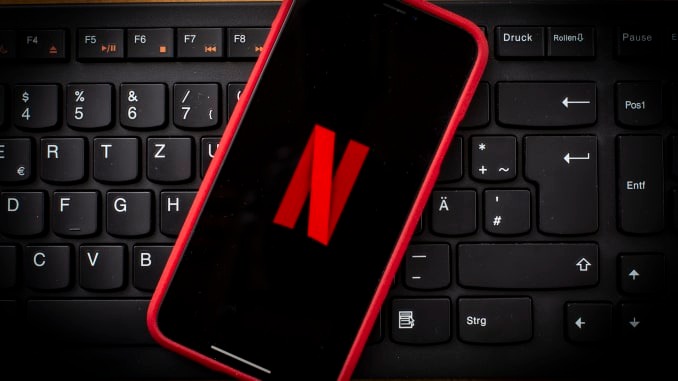 Netflix is an Online streaming service platform with most users worldwide. It offers Web series from Netflix Originals, Movies and TV Shows from all genres. Due to Coronavirus outbreak globally, users are forced to indoors. If you don't have used before you can sign up for the free Netflix trial. India has one of the biggest streaming market, Netflix enters with a One-month trial offer. Now, this free Netflix trial costs Rs 5 for sign up.
Netflix Subscription Plans
Netflix plans have varied globally, In India, Netflix offers a low-cost subscription. You can subscribe to Rs 199 monthly subscription for a single-screen phone or a tablet user. Subscribing to a free Netflix trial will not cost you any. It only requires a transaction of Rs 5 as payment method verification to Bank. In the trial, you can choose any plan from Rs. 199 to Rs 799 monthly subscription.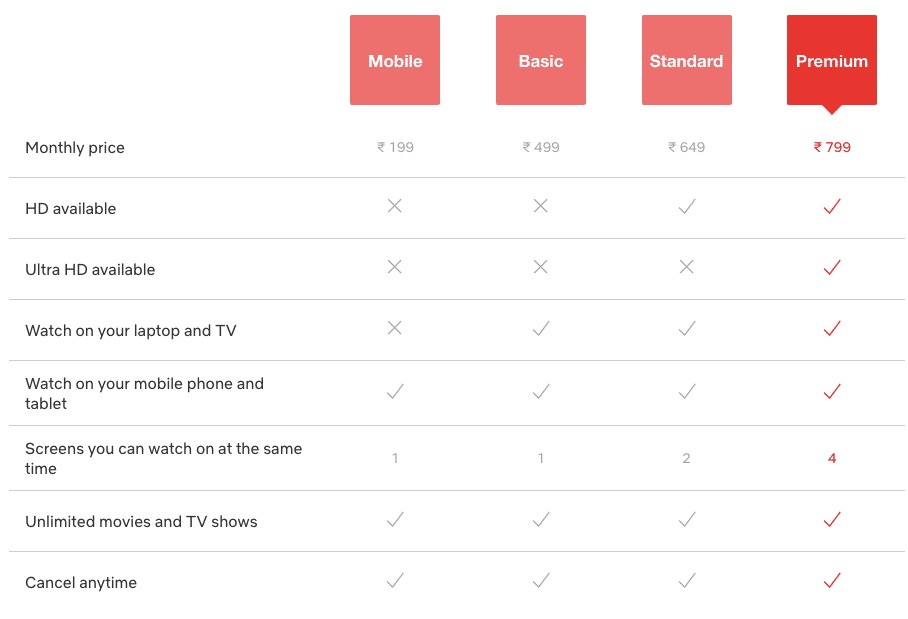 Sign Up for Free Netflix Trial
Netflix free trial sign up requires a Master Card, Visa Card or Express. In India, the banks are now mostly provides only Rupay debit cards so how we are gonna sign up. If you are an Airtel user, then register to Airtel Payments Bank. In Airtel Thanks App you will get Master Card and used it for sign up.
Also, if you are not an Airtel User, you can use IRCTC iMudra App. Download the App from Play store, register it by mobile number. Add money to the wallet and use Visa Card from App to Sign Up for free Netflix Trial.
Netflix Free Trial is valid for 30 days, after 30 days the payment as per plan will be deducted. Deduction of amount will be not done automatically, the amount will be charge as per subscribed plans. You will get the remainder before two or three left in your subscription ends.
Netflix Free Subscription in India
In India, the Netflix free trial subscription is not available for a month now. But there is a way to get a free subscription to Netflix by prepaid recharges. The Indian telecoms are offering Netflix subscription with Prepaid and postpaid plans. So, let's see the plans without wasting a minute.
Airtel Netflix Subscription Plan in India
Airtel has some selected prepaid as well as postpaid comes with benefits of Disney+ Hotstar VIP and Airtel Xtreme Premium. The Airtel Xtreme preimum offers 380 live TV channels. The tv channels includes Colors, HBO,CNN and many more. You can get the premium by purchasing the fiber plan or set up box.
The Airtel prepaid plan of Rs. 249, Rs. 279 and others offer Airtel Xtreme premium for 28 days validity. You can explore the airtel prepaid and postpaid plans for free Netflix subscription.
Jio Netflix Subscription Plan in India
Reliance Jio has recently announced the latest budget postpaid plans with a complimentary Netflix subscription. The postpaid plans also offer other OTT apps like Amazon Prime, Disney+ Hotstar. The new budget postpaid plan is as low as Rs. 399 per month with data and complimentary access.
To opt for the Netflix subscription, users have to subscribe to a postpaid plus plan from Jio. After purchasing the plan, head over to Netflix sign up/ log in and connect the profile to the Jio account to redeem.
Vi Netflix Subscription Plan in India
Vi is a new brand after Vodafone and Idea merging. The Vi has just announced the postpaid plans for users. The Postpaid plan ranges from Rs. 399 to Rs. 1099. All the plans except Rs. 399 offers Amazon Prime for 1 year. Is not it great to have 1 Year of Amazon Prime Video of worth Rs 999 in a low price with Vi postpaid plan?
The Vi Red X postpaid plan comes with Netflix subscription for 1 year also Amazon Prime Video and other benefits. This plan will cost you Rs 1099 from pocket with additional benefits.