It has been a week since the Government of India launches the Corona Kavach app on Play Store. The Corona Kavach app has been discontinued and removed from the play store. The government of India launched the Aarogya Setu app to track the spread of Coronavirus. The app is available in 11 different languages.
Corona Kavach app is further developed to the Aarogya Setu with improved User interface and functionalities. The app will inform you when you cross path with tested COVID-19 patients.
How Aarogya Setu App Works?
Aarogya Setu uses GPS location generated by a social graph and Bluetooth to track users. The app also guides for self-isolate and what to do if you get symptoms of COVID-19. In the fight with the Coronavirus pandemic, Google also launches a dedicated website for Indian to keep updated with cases.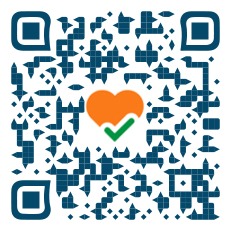 Aarogya Setu app is available for download on Android and iOS platforms. To download you can go to the website or scan the QR code it will redirect you to the play store. The app needs Bluetooth turned on always; you can think of Is Aarogya Setu a Spying App? . After downloading the Aarogya Setu, you have to select the language. The App required a phone number to register with OTP. What you think about these initiatives by the government to fight Coronavirus pandemic. Tell us in the comment down below.