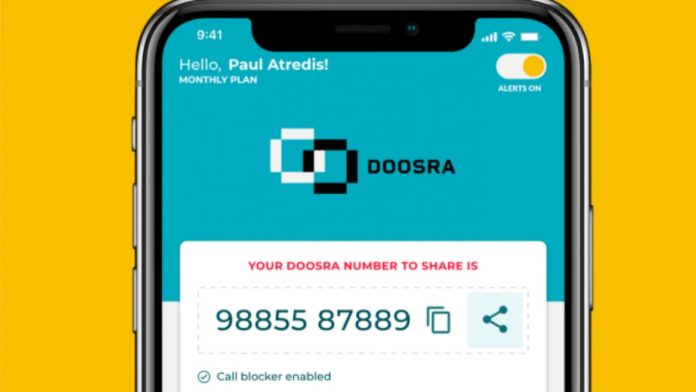 Nowadays, every business and website wants our contact number to send messages. Whether you go to any shopping outlet, restaurants, or any business store offline and online you have to provide your contact number. This Indian App comes with a solution by providing a doosra virtual number.
Sharing of contact numbers everywhere, get us more spam calls and messages. The star-tup is founded by Aditya from Hyderabad, India. Aditya started this as the name Doosra. The aim is to protect people from spammers.
To get your virtual private number, you have to register on the Doosra app. The virtual number is different from your original number. You can share the virtual number any where.
How the Doosra App works?
The app protects you from spammers. The virtual number by Doosra can be easily shared on any platform for receiving offers and discounts. It also works with the OTPs and SMS.
The app also has a voicemail service, in case if someone is not able to connect. The voicemail can be recorded, and you can listen to it later.
Every incoming call on a Virtual number is blocked by default. To receive a call on your original contact number you to white-label the contact in the app. Using the Doosra number app you can call in incognito, using your virtual number. To activate your Virtual number, you only need a working Indian SIM.
The Doosra App works on subscription plans, after the registration app. You have to choose 6 months or 1-year subscription plan. Half-yearly subscription service will cost you Rs 499 while Rs 699 for a year. The subscription also offers VIP numbers activation and 100 minutes of secure callback.
Download the App Google Play Store , Apple Store Download