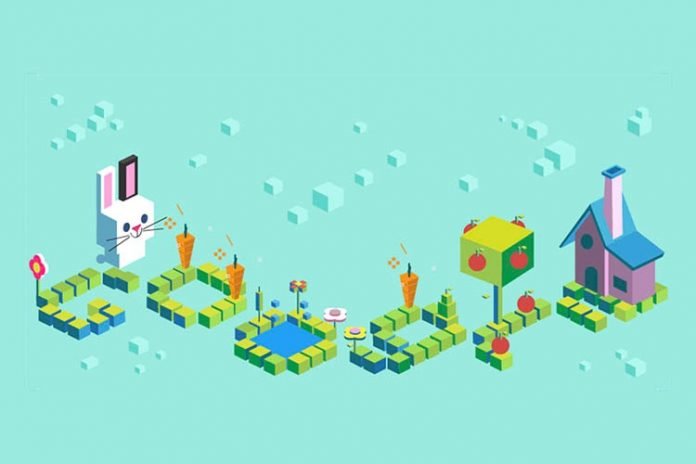 Google always celebrates anniversaries, memories, and festivals by its Doodles. These doodles sometimes also have interactive games to play. We all are staying at home in lockdown due to Coronavirus Pandemic. In such time Google brings its Popular past interactive doodles to kill our boredom. You can see these doodles on the homepage.
Google writes in the blog post, "As COVID-19 continues to impact communities around the world, people and families everywhere are spending more time at home. In light of this, we're launching a throwback Doodle series looking back at some of our popular interactive Google Doodle games!."
Initially, Google has come up with 10 doodles, these doodles are from company popular's doodles archive. The first game which is featured today is "Coding for Carrots", you can play it by clicking on doodle on the homepage. In this game, you have to join the combinations and make the rabbit path to reach the carrots. Hovering the doodle show you a message "Stay and Play at home with Popular Past Google Doodles: Coding(2017)." Google also makes the Cloud Gaming platform Stadia Pro free for two months.
Today doodle is a throwback to celebrate kids coding by launching game series. The doodle is developed by the Google doodle team, MIT Scratch, and Google Blockly Team. Google also celebrates the Earth day by honeybees game. Previous doodles featured thanks to all the doctors and honour the people who are serving in a global pandemic.