Qualcomm quick charge 5 is the newest addition to the Qualcomm technologies. Since Qualcomm's quick charge technology is the best and the fastest charging technology. Now with quick charge 5, Qualcomm is ready to set new standards in the market. Giving it's world's Fastest Commercial Charging Solution with charging speeds of up to 0-50% in five minutes while keeping in mind about safety features.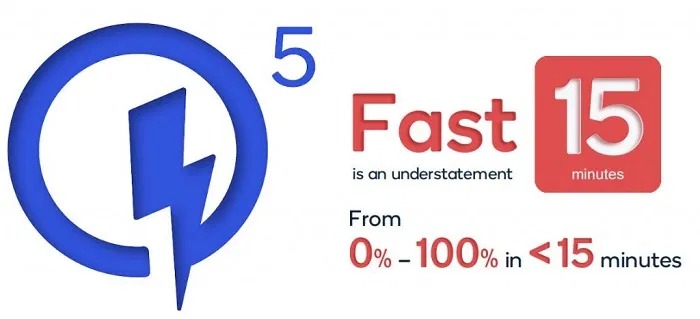 Qualcomm quick charge 5 comes with a 100W+ charging power. It will charge your smartphone with 4X faster speed and 70% more efficiency than previous quick charge technologies. This technology takes less than 15 minutes to charge a 4500 mAh battery from 0-100%. Quick charge 5 technology is backward compatible with the previous generations of quick charge which will be emerging in the future. Quick Charge 5 is supported on Snapdragon 865, 865 Plus, and future premium processors. It also enables Dual Charging technology, adaptive input voltage, INOV4, Qualcomm Battery Saver, and the new Qualcomm Smart Identification. Which works together to maximize power transfer efficiency, increase safety, and help extend the battery life cycle on a users' device.
Apart from these features Qualcomm also looked for safety. Quick charge advanced charging subsystems safety includes 8 levels of voltage protection, 3 levels of current protection. Three levels of thermal protection, and levels of timer protection. It supports both USB-PD and Type-C, addressing future android requirements. So, users don't need to purchase additional Quick charge-certified accessories across devices. It will be available for commercial use in the third quarter of 2020.