Amazon Prime Day sale is live, it brings some great deals with best offers on smartphones, laptops, earphones and more. We have compiled the best smartphones, laptops, and bets budget earphones to buy.
Explore the list of featured launched products in computer accessories and electronics.
In prime day sale there is not only offers and discounts but also new launches of products. For some product the sale time is scheduled, we are also mentioning that. This sale is only for Amazon Prime member, so if you don't have one you can sign up for free trial or get a subscription of Rs. 129 per month.
Amazon Prime Day:New Smartphone Launches
In the prime day sale there are many smartphones companies like Samsung, redmi, Honor, OPPO and Techno launches their first sale on Amazon. Here are the list of new launched smartphones.
Amazon Prime Day: Best Budget Smartphones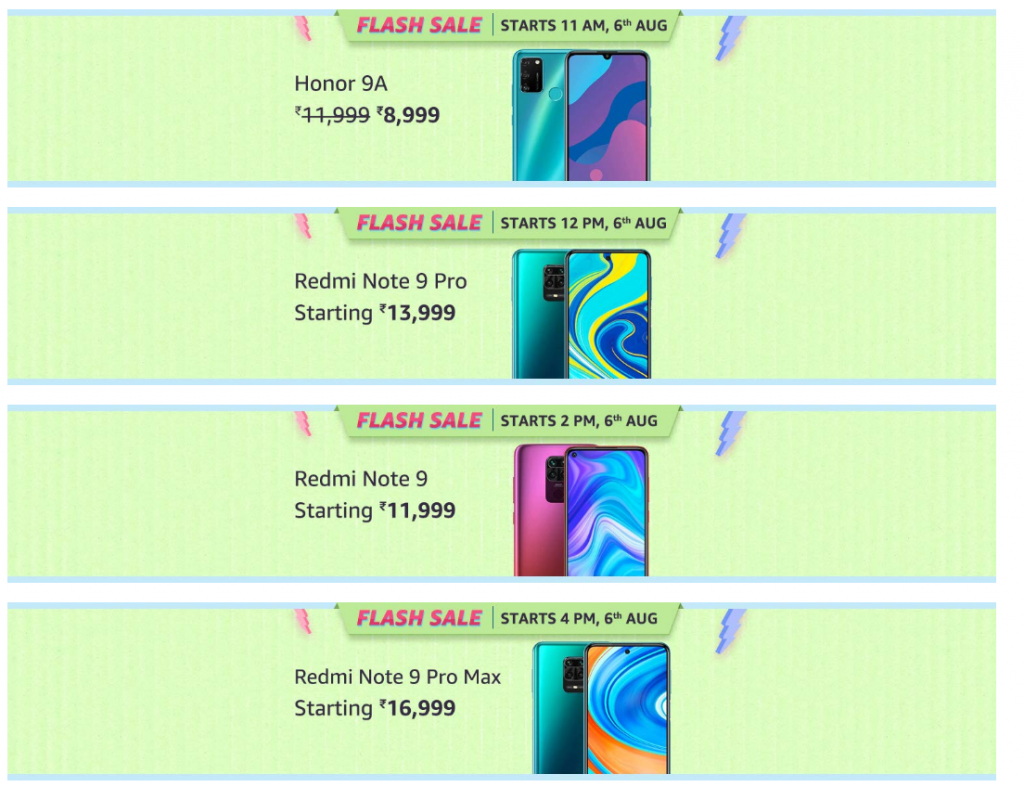 Everyone needs a budget smartphone with full specs and best features. This segment is always in demand. Here is a list of the budget smartphone on prime day sale.
Oppo A1K at Rs 7,990 (was Rs10,990)
Samsung Galaxy M01 at Rs 8,999 (was Rs 9,999)
Vivo Y91i at Rs 7,990 (was Rs 9,990)
Vivo Y11 at Rs 9,990
Redmi 8A Dual starting at Rs 7,499
Vivo U10 starting at Rs 10,990
Samsung Galaxy M11 at Rs 10,999 (was Rs 12,999)
Vivo Y50 at Rs 17,990
Redmi Note 9 Pro starting at Rs 13,999
Oppo A5 2020 at Rs 11490 (was Rs 15,990)
Prime Day 2020: Best Premium Smartphones
Check out our Amazon Prime Day 2020 best tech deals, offers, flash sale, and featured launches. Also, get to know about offers of devices and electronics.