The Stable version of Mozilla Firefox Browser now comes with option to delete Telemetry data. Majority of Web Browsers also collect this type of Data. On the official webpage of Firefox, it explains what this data is used for? Before we see how to Delete the Telemetry Data from the Mozilla Firefox. We have to know first about this.
What is Telemetry Data in FireFox?
Telemetry Data is a type of data collected by Web Browsers for the improvement of the browser's technical features and also to support the marketing and measure of the usage.
The step taken by Mozilla is a direct response to the California Consumer Privacy Act, which expands the rights of Californians over their data. Instead of rolling out this feature in California Only Firefox made this Global. The Firefox admits that it only collects a small amount of data, for technical improvements of Browsers. Telemetry data do not include your search history, but only includes a number of tabs opened and session time.
How to Delete Telemetry Data in Firefox?
Open FireFox,Click on Hamburger Menu
Clicking on Hamburger Menu gives you "Options" as a choice. Click On it.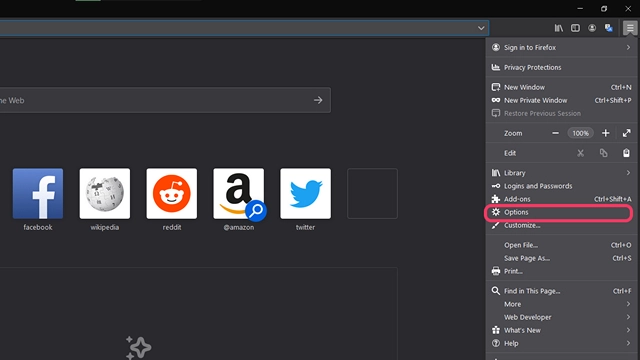 Select Privacy and Security
From the side panel, click on "Privacy and Security"
Scroll for "FireFox Data Collection and Use"
After clicking on Privacy and Security, scroll for "Firefox Data Collection and Use".
Uncheck the box that reads " Allow Firefox to send technical and interaction data to Mozilla". After Uncheck it, your Telemetry Data will be deleted in 30 Days. Also, read about the other checkboxes.
These are the quicks steps which lets you delete your Telemetry Data from Firefox. Also, Share this with your friends who are Firefox users. Let us know if you find this useful.