Facebook is set to launch a dedicated Gaming app for Gamers. It will be a rival of streaming platforms like Youtube, Twitch, and Mixer (by Microsoft). Gaming community and fans are increasing day by day in worldwide.
Earlier, Gamers are using the Facebook app to stream the gameplay. You can also register to the app and Go live with any casual game from your phone or choose from the library. Facebook Gaming is initially launching for Android users. As per the report, once Apple gives permission, iOS users also get the app. You can pre-register the app by clicking here.
The App will feature four tab section as news feed, Games, Explore section and profile. In News feed or say Home Screen you will see live streams from your following also new game streams.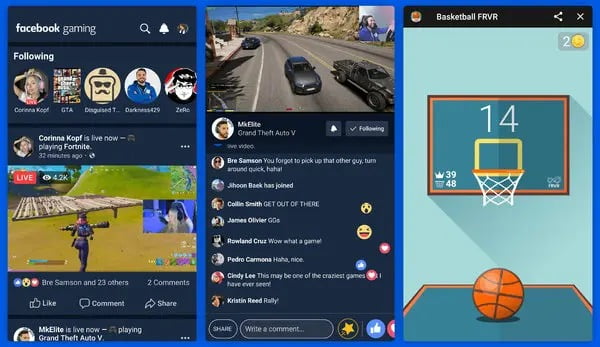 Fidji Simo, head of the Facebook app said, "Investing in gaming, in general, has become a priority for us because we see gaming as a form of entertainment that really connects people." Also added, "We're seeing a big rise in gaming during quarantine".
Last month Facebook also added a new feature in the main app which lets you organize a gaming tournament. Also, Facebook has updated its user interface of the desktop version with a new style and dark mode. The company has already tested the app in Southeast Asia and Latin America over the last one year.
Facebook has over Billion users worldwide so its great to see will Facebook app compete with Youtube and Twitch? People are loving the content on mobile phones whether its palying games or watching streams. So, may be its a right step by Facebook for the Facebook Gaming Community. What you think will you go for Facebook Gaming app or any other streaming platform? Tell us in comment below.