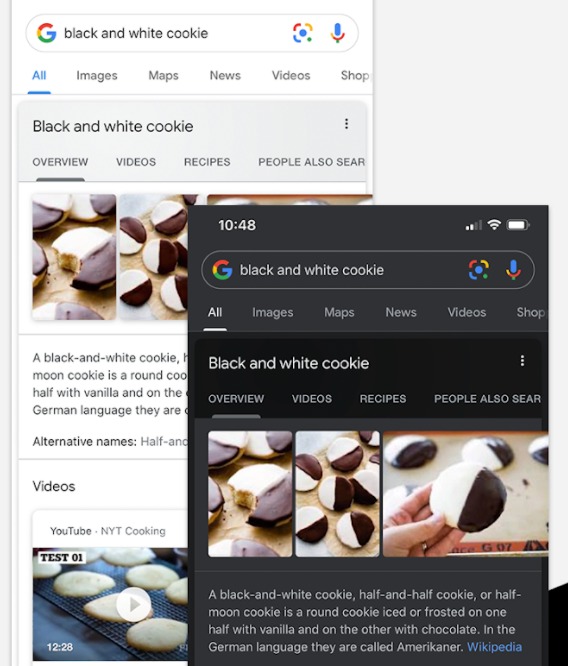 The system-wide dark mode in Android 10 is loved by everyone and impacted in UI designs of web and Android apps. A lot of web and app have a toggle for dark mode and variant dark UI theme. Coming with all these Google announces dark mode in web search results.
In an official tweet today, Google announces dark mode for Google Android App on Android 10 and iOS 12/13 default in search results. The feature will be reflect by default if users has enabled system-wide dark mode.
Google App has also a feature that lets you toggle the light theme if you don't like the dark mode. To do this, Go to Google App settings, Theme and select the light mode.