Reliance Jio Launched online video conferencing portal, JioMeet in India. On Thursday, Reliance Jio announces JioMeet, which looks very much similar to Zoom App.
Jio users have already the JioChat app to chat and make video calls. Last month, Google brings the option to add virtual backgrounds to Google meet. JioMeet supports an unlimited number of participants in a video call and offers a high resolution of 720p. The JioMeet video calls are free and are uninterrupted up to 24 hrs.
JioMeet app is now live on Google play store. The official website is also live with the statement "Coming Soon". During the testing, the service only supports only up to 5 participants, and for more, you need a pro plan. However, in lockdown, Jio has made service free for everyone.
Features of JioMeet are similar to Zoom, every meeting is password encrypted. Also, there is a digital waiting room for early arrivals. The service supports login across 5 multi-devices.
After launch of JioMeet, the users starts trolling as the application has same User Interface. Only difference is the color used in the app.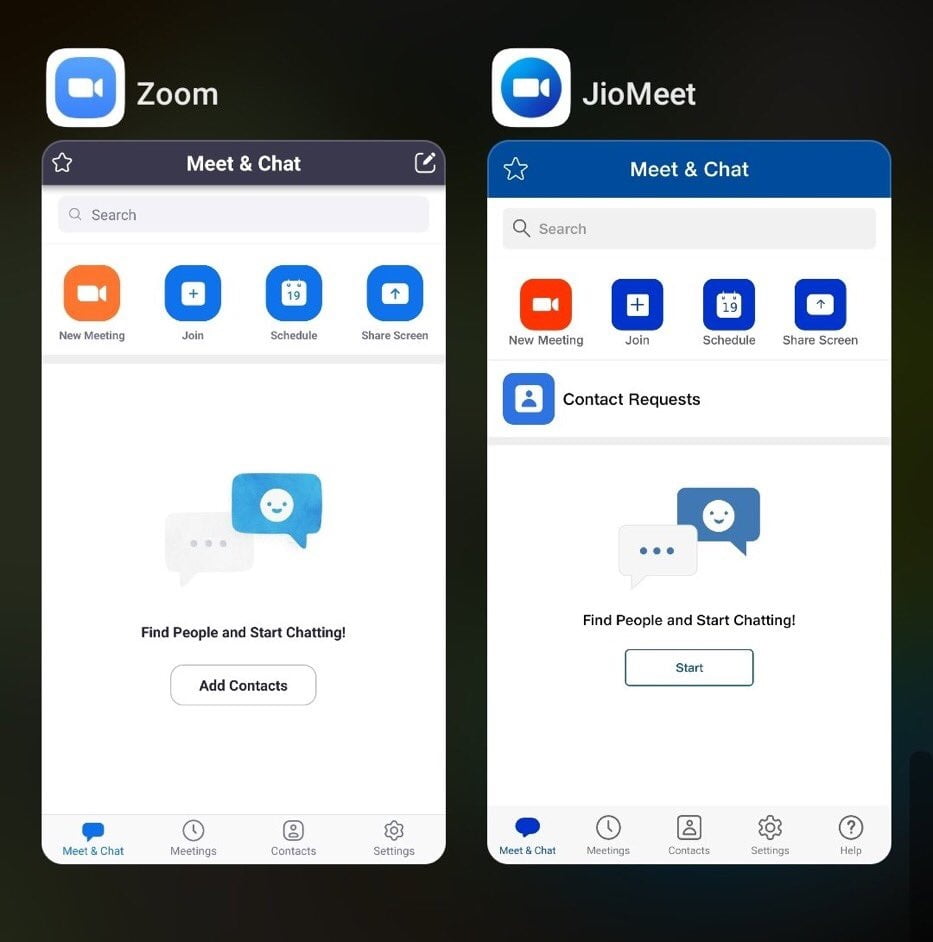 Unlike Zoom, Google Meet, and Microsoft Teams, JioMeet does not require the installation of dedicated applications. You can directly join the JioMeet from the browser. The dedicated apps are available on Android, iOS, Windows, and macOS platforms.