Social media apps like Snapchat, Instagram, twitter, and Linkedin have already have stories for users. Spotify is bringing some new, it is testing stories for playlists. The feature can be seen on latest app on Android and iOS platform.
If you are a part of beta testing of Spotify app, you will see a story on select playlist like Christmas Hits and Tear drop. After tapping on story, you will get instagram style story interface. In this you can navigate next and prev by tapping on screen.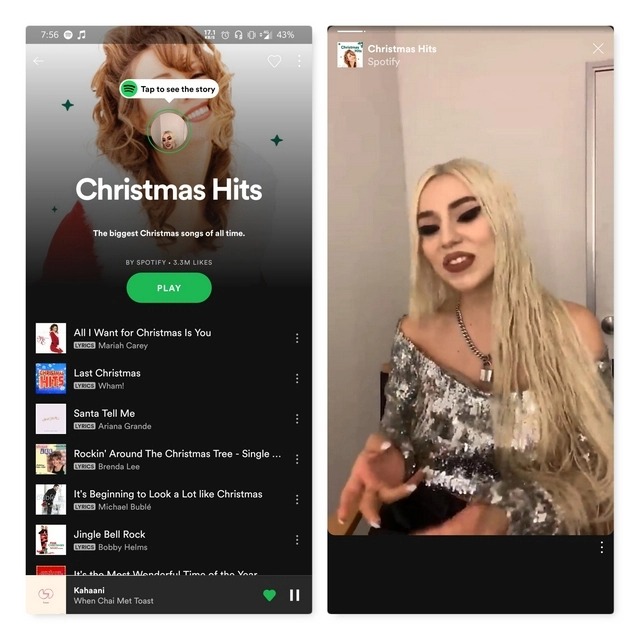 "At Spotify, we routinely conduct a number of tests in an effort to improve our user experience. Some of those tests end up paving the path for our broader user experience and others serve only as an important learning. We have no further news to share on future plans at this time", spotify spokeperson to Engadget.
Stories increase user engagement and ads in story benefits the brands to reach out the audience. What do you think about this feature, is this useful to you? Tell us in comments.