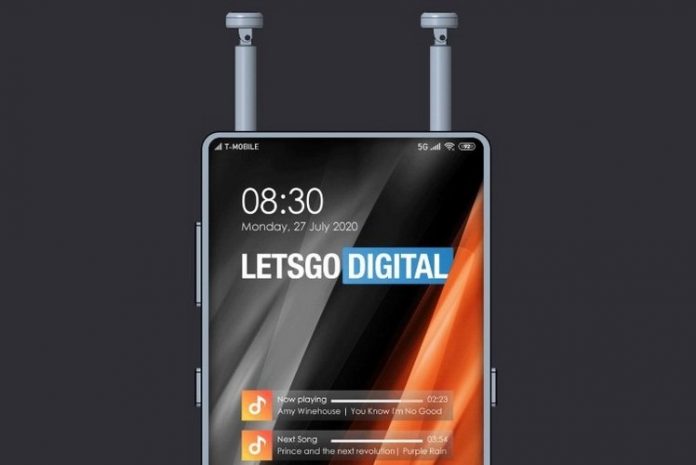 The Chinese giant Xiaomi always keeps on experimenting with new designs in products. In a recent report, Xiaomi patents a new design of smartphones that store earbuds inside and charge it probably. Last month there is a patent by Xioami which shows two screen and 108MP Lens.
The Dutch Media House report the patent, states that patents have been filed in China and Netherlands. Inspired from patent Lets Go Digital created design renders images. According to patent, the smartphone has two holes on top that store earbuds inside it. The earbuds can easily rotate at different angles as per deign. Also, the earbuds will also be work as the primary speaker of the device & gives a sound boost.
The smartphone will have two long pipe-like slots on the top. The buds will be moveable and can easily point upwards when stored inside the device. There is an render image from LetsGoDigital based on patents deisgn.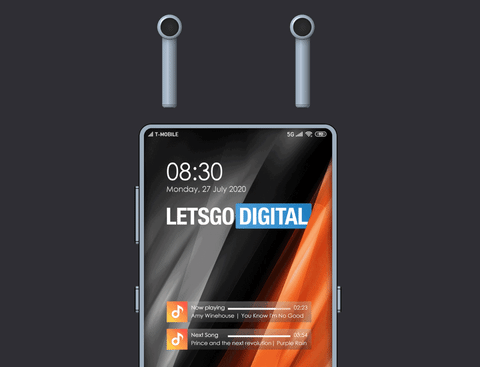 Editor Picks : Mi Mix Alpha Launched with 108MP and surround display 5G concepts
Design Barriers
The concept of deisgn is very much similar to the Samsung S-Pen in devices. Putting the earbuds inside of a device made it bulky. Also requires additional components to charge the earbuds. Xioami has removed 3.5mm headphone Jack to increase battery power of device (with large batteries).
To use earbuds we have to put it out from the device, and it obvious we may forget sometimes to carry it. The company also has to take care of hygiene, the earbuds are exposed to outside world and then to our ears. Also there are several other issues to consider.
I am excited about the Xiaomi new patent smartphone design and hope it will better than the future phone Mi Mix Alpha that has full-screen wrap around.